Does Your Brand Have The Right Recipe For Social?
As a company living in the age of media, your digital impression is worth its weight in gold. Today, placing a magazine ad or proudly being mentioned in an article is almost always not enough to create buzz for your brand. In 2016, it's about maximizing on the product and/or service for the consumer by taking additional steps with your digital footprint, most notably via social media.
Connecting to the consumer and creating a trustworthy relationship on social media is vital, and can include assistance with customer service issues such as locating products where they live, educating about nutritional information, and connecting in-person via product demonstrations and events.
DoubleDown.Digital represents a number of food and lifestyle brands, including Mrs. Thinster's Cookie Thins, Dippin' Chips, and Little Bird Chocolates. In addition to developing their respective websites, the company also handles social media marketing for Mrs. Thinster's Cookie Thins and Dippin' Chips.
On social, one of the most successful practices for these three brands — beyond contests and giveaway content — has been our production of original recipes that include one of their products as a main ingredient, something our company has been bullish about for quite some time.
Creating original recipes benefits both the brand and consumer by bringing products further into the home and exceeding the customer's expectations by amplifying their usage of it. Taking the product out of the bag and into the kitchen creates an added-value experience for the consumer beyond just simply snacking, and rewards the brand with more loyalty.
Dippin' Chips Crack DipFULL RECIPE: bit.ly/20qLFOS

Posted by Dippin' Chips on Wednesday, February 3, 2016
"Original recipes provide content for both primary and secondary usages. Recipes in general drive tons of traffic to our pages and creates a destination for our followers. It's something everybody can relate to and ultimately adapt and make their own," said Sam Kestenbaum, SVP Marketing & Operations of That's How We Roll — the parent company to both Mrs. Thinster's Cookie Thins and Dippin' Chips.
Original recipes can also be used to strengthen the brand-consumer relationship by setting appointments with valuable payoffs (i.e. #ThinsterThursday—the day when Mrs. Thinster's Cookie Thins publishes their weekly recipe), which encourage followers to habitually seek out a brand's content, rather than encountering it on their news feeds by chance.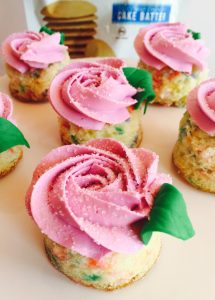 "We get asked all the time, 'What do you do with these (individual chocolate treats)?' Having recipes and a photo page on our site is the answer to all of the questions. Plus, providing the photos and recipes seems to give people inspiration. We love hearing how people use our treats in their recipes—it makes us all feel like we're part of a fun community," said Sara Meyer, co-owner of Little Bird Chocolates.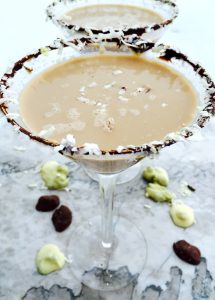 By existing in the moment, being reflective of the season, and/or making an emotional connection, original recipe content becomes even more valuable. As a result, consumers not only bring the recipes into their own homes, but also modify them to represent their own cultural, regional, or family traditions.
There is a serious wave of trending food media — from Buzzfeed's lists, to minute-long demo videos by Tasting Table, Tasty, and Serious Eats, that are popping up on nearly everyone's Facebook and Instagram feeds—and when executed properly, they visually, creatively, and emotionally engage the user, while inspiring them to take action. Best of all, they'll keep coming back for more.
—
DoubleDown.Digital is a digital marketing and innovation incubation firm, servicing world-renowned athletes, entertainers, brands and startups. To learn more about how DoubleDown.Digital can help increase your company's digital footprint — both on social media and through original content creation — please contact us.